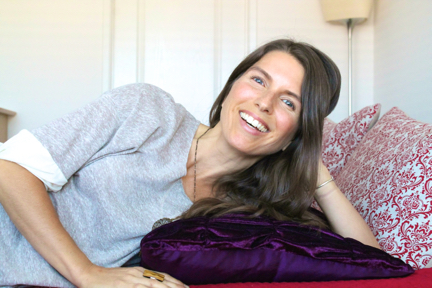 Benefits I've Experienced
Improved, Strong Digestion
No more Migraines
No more Chronic Headaches
PMS vanished
Menstrual Cycles are a Breeze
Clear Skin
More Energy
Stronger Endurance
I'm Happier
☆
Improved Vocal Ability
Stronger Immune System
No longer experience the common Cold & Flu
Nail Fungus Gone
Hair & Skin Quality Improved
No More Dental Plaque
Spend LESS Money
Improved Relationships
About Alicia
I've been following a raw food diet since March of 2009. I spent the majority of my life suffering with digestive maladies, acne and many other health issues, trying every possible solution under the sun to no avail. When I discovered a raw food lifestyle, it changed my health dramatically and increased the quality of my life beyond words. I'm not a doctor or nutritionist, but I am, and always have been, passionate about health, wellness and spirituality. I hope to influence others to increase the quality of their life, health and well being by sharing my story and knowledge. I am a singer, songwriter and musician, and spent years performing live, sometimes close to 200 shows a year. I released several independent albums and wrote, performed and produced my most recent album, Moon Over Mars. Find it on iTunes HERE.
The Raw Synergy Team
Here at Raw Synergy, we provide the best quality customer service, plus, fast shipping and we only offer products we use personally and have great success with. For us, it's about sharing the best of the best with all of you.