This is a recipe often prepared at Dr. Graham's retreats. It's hearty, satisfying, delicious and super easy.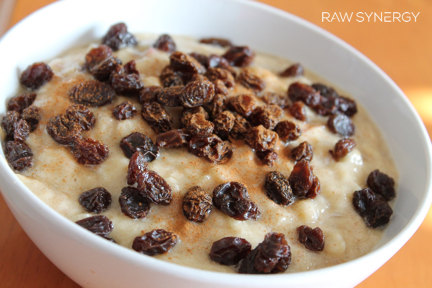 Ingredients:
3 very ripe bananas
2 large medjool dates (pitted)
1 medium apple (I love sweet, crisp Fuji apples)
a few dashes of cinnamon
* optional a handful of raisins 
You want to make sure your bananas are ripe with black spots, like these: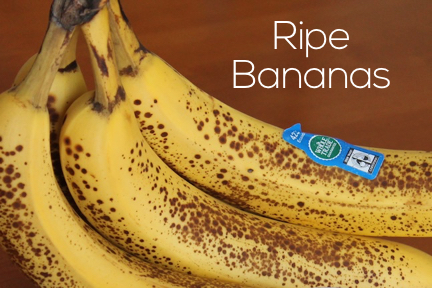 Directions:
Peel the bananas and place them in a blender like a
Vitamix
or food processor along with the pitted dates. Cut and core the apple into large chunks and add them on top of the bananas and dates. Blend on low using a tamper to push all ingredients into the blades, or pulse in the food processor, until you get a nice chunky consistency.
Transfer porridge into a bowl, top with raisins if using them and sprinkle with cinnamon.
Makes a wonderful meal anytime of day.
Enjoy!