How much would you like to improve your health and vitality? A little…or a LOT? If you want to see improvements in your overall health, you'll need to become a label reader. Start looking at the ingredients in the food you're eating. If the list is incredibly long with words you can't pronounce and have no clue what it is, it's probably a good sign you should put the item back on the shelf immediately and move on.

For noticeable improvements in your health and energy, begin removing these items listed below.
First list of foods to eliminate are processed and refined foods, as well as dairy:

Processed and packaged foods – Anything packaged in a wrapper, box or in the frozen section (specifically things that don't resemble a food found in nature) such as candy, cereal, pop tarts, bread, nuggets, canned cheese, etc. 

Refined sugar (including high fructose corn syrup)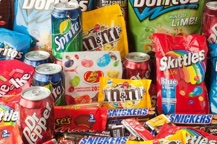 Wheat & other gluten products
Soda and Coffee
Fast Food
Dairy Products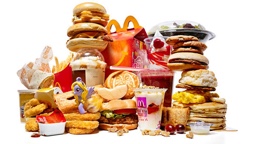 Take it a step further to experience even greater improvement and remove:
Oils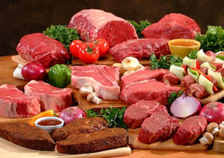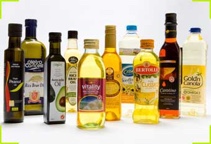 Salt (or at least limit it dramatically)
Animal products (Beef, chicken, fish, pork, eggs, etc.)

And to achieve the highest state of health your body can offer you:
Consume a diet of all raw, or mostly raw, fruits & vegetables with a small amount of nuts and seeds.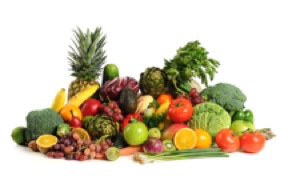 At this point, you're probably thinking I've taken away everything and left you with nothing to eat, right?
You may not know this, but there is a healthier alternative for just about every food item on the market these days. 
Instead of processed sugar you can use agave, stevia, 100% pure maple syrup, date sugar and coconut sugar, cane juice and coconut nectar. 
Instead of wheat you can have things like amaranth, buckwheat, quinoa, oat, coconut and organic corn flowers. 
Instead of soda you can drink 100% fruit juice with seltzer water or delicious kombucha drinks that have lots of carbonation but also beneficial bacteria for intestinal health, and there are natural coffee substitutes that will give you a coffee taste made from natural ingredients. You can also find unlimited herbal teas at your local health food store.
Instead of traditional fast food, you can prepare your own food to go or grab an all fruit smoothie from a juice bar or a nice big salad from a local salad bar, topped with your own healthy salad dressing. Maybe even an all veggie taco or burrito. You can create your own at places like Chipotle. Another great place for finding healthy, delicious plant based meals is Veggie Grill.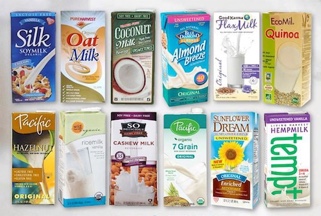 To replace dairy, there are amazing milk alternatives on the market like rice, oat, hemp, almond and other nut milks that taste delicious. 
Maybe this sounds overwhelming at first, so if you're not an all or nothing type, take it one step at a time moving forward at a pace you can live with removing what you can, in increments that feel good to you. If you do too much too soon, it might backfire and have you binging on all the wrong things if you end up feeling deprived. This is not at all about deprivation, it is about finding alternatives to the foods that are wreaking havoc on your body, allowing your tastes to naturally change and enjoying an abundance of foods that will nurture your body and allow it to detoxify and heal so you can feel better than you've ever felt.

It's also worth noting that most foods that contain soy, corn of any kind including high fructose corn syrup, canola and cotton oils, and even plain old sugar, if not labeled organic, are most likely Genetically Modified or considered GMO, and best avoided.
If you need guidance, I'm always available for consultations through email and Skype. Just click HERE.

Once you begin making a few of these changes, you're likely to begin feeling like a new person. You'll notice improvements in your energy, stamina, weight, skin, mood and mental clarity. You'll find you sleep better, wake up refreshed and feel lighter overall. You will also notice how much more you appreciate the flavor of food and you'll naturally become more drawn to eating, and even craving, certain fruits and vegetables. Sometimes the changes are very gradual depending on your commitment  and you won't notice how good you feel until you slip and eat something you previously eliminated. That's when you really notice how much better your body was functioning on the new and improved path.

Don't take my word for it, check out the following films for proof that changing what you eat dramatically affects your overall health and wellbeing: 






To read more about how to improve your health and vitality, click HERE